From lavish melodramas, to indie cinema, to European tragedies- here's to the movies that make you cry. Some in a good and heartfelt way, and others are plain depressing. So grab the tissues, and here's are some of the movies that could make you cry!
***This blog post does not contain spoilers***
Of course, there are times when you cry out of sadness, or in pain. The movies with sad parts or endings tend to have a satisfying conclusion. A good example of a sad movie is "Bridge To Terabithia" (2007). Although the protagonist loses someone close to him, he finds closure within Terabithia.
However, if a movie makes you cry in pain- chances are there is no happy ending for anyone, or a signal of hope. A good example of a painful movie is Lilya 4-ever (2002) which is grim to the end.
Movies That Make You Cry (out of sadness)
Titanic (1997)
We've all probably seen it. Yet Titanic is a classic for a damn good reason. We are drawn to the rich characters of Rose and Jack, as well as their struggles and insecurities. Adding onto that is James Cameron's incredible attention to detail. This is truly cinema at its very best. Because of that, I think it makes the emotional moments more tragic and stand out further.
The Shawshank Redemption (1994)
My personal favourite film of all time. The Shawshank Redemption is a fine movie- it asks us to celebrate in humanity's smallest triumphs among the greatest injustices. I have never seen a film that understood the importance of hope in the face of violence as much as Shawshank. Even hearing the music stirs up my heart again. Because of that, The Shawshank Redemption is the perfect movie to tear up during., And who knows, maybe it'll help you the next time you feel like crying.
Lion (2016)
The search for family is hard, yet for Saroo- it's with optimism and courage. Lion reminds us of the importance of establishing strong relationships, being appreciative of what you have, and what steps you can take for a better future. It's a jewel in Australian cinema for an obvious reason.
Yes, tissues are required- you'll be so invested in the characters that any setback they experience will sadden you. Watch Lion.
Finding Neverland (2004)
We all know Peter Pan- but do we know the story behind the story? Finding Neverland is part melodrama, part biopic and completely magical. It's also got Johnny Depp in it, giving a standout performance alongside Kate Winslet. In this movie, you can find out more about the life of J.M Barrie, and his captivating ability to inspire the lives of children. But yes, you'll need tissues.
A.I Artifical Intelligence (2001)
This Spielberg movie (where Stanley Kubrick played a role in its development) is still a movie that requires tissues. The tale of David, a robot who wants to find answers and meaning, isn't given an easy time. This film poses huge questions about what it means to be human and the nature of artifical intelligence. However, this films strength is in how it crafts empathy for David and his quest. The less I say about it, the better- but I do recommend this film!
Movies That Make You Cry (out of pain)
No happy endings, just nasty surprises. Here are the movies that will make you depressed and in a bad mood. Beware!
Come And See (1985)
My second favourite movie (after Shawshank!), Come and See depicts Belarus as the Nazis invade and occupy it. It's brutal, and is the greatest argument against warfare I have ever seen. Every scene pulsates with violence in a casual and unsettling way. Yet what seperates Come and See from other movies is its use of imagery (a certain cow scene springs to mind). Come and See is the ultimate horror movie: it reminds us the violent demons that existed yesterday, today and tomorrow.
The Mist (2007)
Stephen King wrote The Shawshank Redemption– and he also wrote The Mist. Frank Darabont directed Shawshank, and he directed this movie. The irony is not lost on me. The Mist, for the most part, is a classic King tale of nefarious villains, innocent children and supernatural beasts.
However… that ending….
Dancer In The Dark (2000)
If you are reading this, and you want a depressing movie…. well, you've found one. Dancer in the Dark is the only movie that is so depressing it caused me physical pain. I love Lars Von Trier movies, but I don't watch them all of the time, because he can draw out scenes and humiliate his characters in vile ways. This is a very ruthless movie, and I think it's a masterpiece as well. However, that doesn't mean you should watch it on a first date.
One watch was enough.
Grave of the Fireflies (1988)
A highlight of Japanese cinema, Grave of the Fireflies was the first war movie I watched that left me in tears. Animated beautifully, Grave of the Fireflies has no happy ending. Yet in an odd way- it reminds us the value of one's life, and why it's worth fighting for. Because of that, Grave of the Fireflies may destroy your heart- but it'll give you a reason to put it back together.
Requiem For A Dream (2000)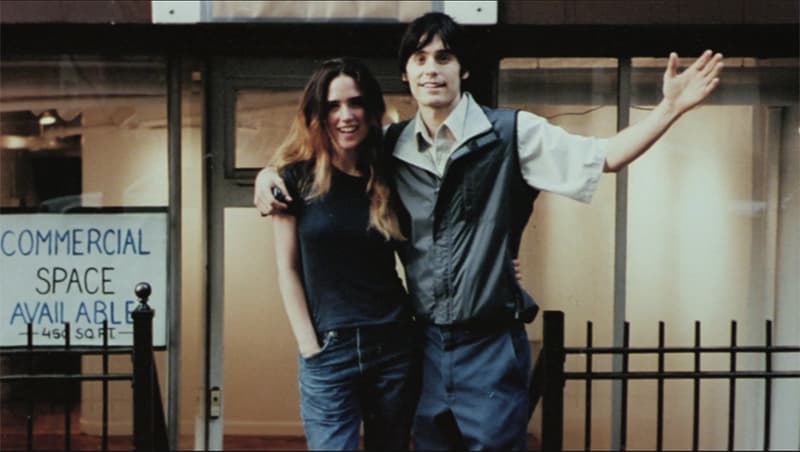 As this movie progresses, we learn more about the drug addictions of four characters- and the awful turns their lives have taken. Aronofsky directs with seriousness, the performances are top-notch, the music is dramatic and the end result is a horrifying masterpiece of Coney Island cinema.
This movie is considered by mant to be the most depressing movie of all time. And after thinking about it, I can see why.
So there we have it- five sad movies, and five depressing movies. What do you think? Have you seen any of these films? Comment below, I'd love to read your thoughts (and any recommendations!)
Social Media: Twitter // Facebook Group // Redbubble // Teespring (Buy Merch!) // Instagram // Minds
Join The Mailing List For Wonderful E-Mails