June. A month where I'm hardly at university, the weather is cold, and it's the perfect time to curl inside and read a good book. Yes, I may not read all of these novels, yet I believe they are the books to read in June. Because of that, I will share the books I will read in June.
Let's begin! (Also, this post contains affiliate links)
Heir to the Empire – Timothy Zahn (as well as any Thrawn books)
There are books that have impacted on popular culture and captured the imagination of fans worldwide. The legacy of the Thrawn books spawns decades, and is proof that books are a suitable medium for a galaxy far, far away. That being said, I am unfamiliar with them, despite the books intriguing me.
The Thrawn books have a cult-like appeal, and I want to get sucked in. Therefore, I can't wait to read them.
The Secret History – Donna Tartt
No, I have not read any work by Donna Tartt. Time to change that. The Secret History sounds gorgeous and also dangerous. Everyone seems to have an opinion on this novel, and hence why it's one of my books to read in June. However, I'm worried that it's a book that I won't enjoy. This is because of my lack of interest in college related dramas. However, I am hoping to be wrong.
Dune – Frank Herbert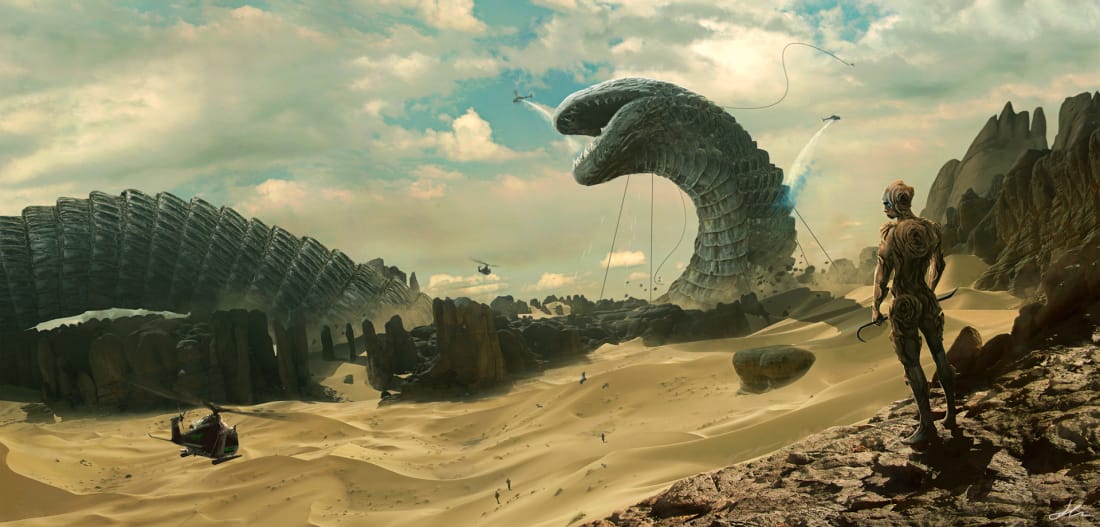 Does this book need an introduction? For a silly reason, I have not read this epic novel. Not only is it one of my books to read in June, but it's also a classic that I should've read years ago. This book also has a rich history and an odd source of inspiration, and it ultimately looks to represent everything I love about science fiction. Therefore, I must read this book!
Want free shipping and discount rates? Shop here for a fantastic selection of books!
Personally, I love looking at Dune art, and I'm excited about the upcoming film directed by Denis Villeneuve. Because of that, I'm finally going to read Dune.
Empire of the Sun – J.G Ballard
I've seen the Steven Spielberg movie, and loved it. It's one of those raw stories that touch your heart, and I want to relive that magic. I've also read The Drowned World by J.G Ballard, which was brilliant. Ballard's style is intelligent and thoughtful, which I appreciate. Yet something pulls me towards Empire of the Sun– the story is after all, a celebration of humanity and the meaningful relationships we forge in the face of war.
Because of that, I must read this book.
Ubik – Philip K. Dick
Espionage? Superpowers? Sign me up! I won't dwell much on this book, because I enjoy reading Philip K. Dick's work so much I can't really artiulate why.
I like how he fuses the political with the scientific, and represents the fears we felt during a post-war period. Philip K. Dick is a standout of the 'cold war' science fiction genre. I'm excited to read Ubik, even though I'm unsure about what to expect. Either way- it should be a great ride. Because of that, I am thrilled at entering yet another chilling world crafted by Philip K. Dick.
What books do you plan to read in June? Have you read any of the above books? Comment below, I'd love to read your thoughts!
Follow me on Twitter // Facebook Group ///Subscribe For More Content // More Literature Posts